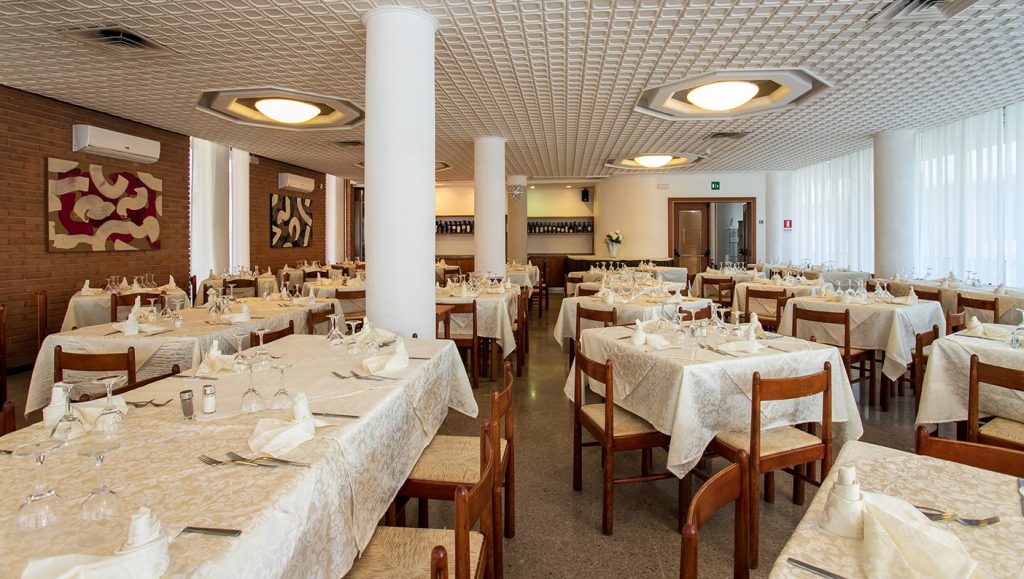 To greet you in the morning we provide a well-stocked breakfast buffet, served on the seafront patio and with an assortment of fresh sweet and savoury delicacies. For lunch and dinner, help yourselves to our starters and vegetables from the buffet and choose from our menus of delicious fish or special meat dishes.
We also offer a special children's menu and on request, special menus are provided for guests who are allergic or gluten intolerant or training for sports. We also have a selection of organically grown local produce from our area, which you may purchase directly from our local AdriaFarm farm partners.
Don't fail to ask our Wine List with the best Italian and Veneto labels.
For those who do not want to renounce basking in the sun, from noon on the bar serves a mouth-watering array of snacks and quick lunch to enjoy in the poolside lounge area. Hotel guests can round off hot sunny days sipping thirst-quenching cocktails by candlelight in the sea-facing poolside lounge area.